Montreal is full of genuinely unique neighbourhoods that can accommodate all budgets and personalities. If you're moving to the city and interested in luxury living, then some areas are sure to catch your eye.
Laval-sur-le-Lac
Laval is one of Montreal's most well-known suburbs, full of unique neighbourhoods. Laval-sur-le-Lac is not only the wealthiest neighbourhood in this suburb but in all of Montreal as well. It's located on the western end of Laval and is bordered by the beautiful Riviere des Prairies. It's prime geographical location creates a serene lifestyle by the lake that is highly sought after. It remains a private, gated community which helps to maintain the upscale persona surrounding the area. The most popular local amenity is Le Club Laval-sur-le-Lac, which is North America's oldest French-speaking golf club. Real estate prices soar here, especially with waterfront properties.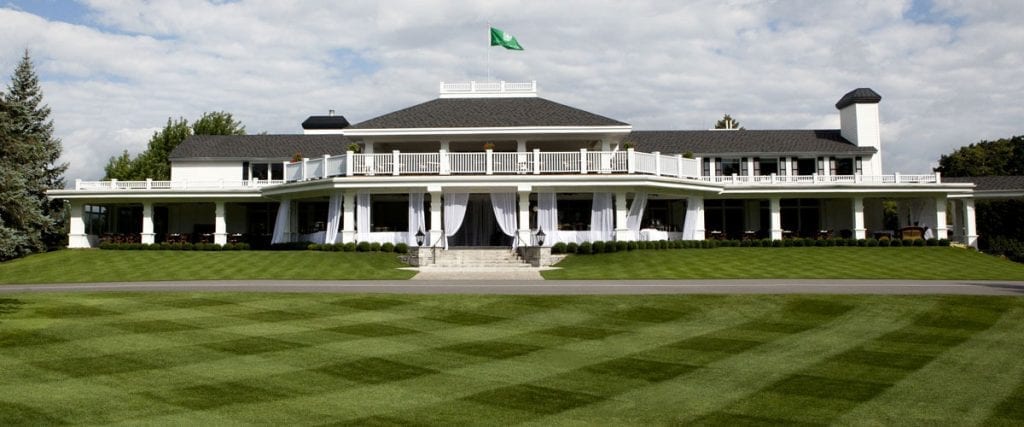 Senneville
Senneville is located in the West Island, a large suburb of inner-city Montreal. It's the most affluent neighbourhood in this area and is found on the farthest western tip of the city. The community was founded in 1679 and eventually became a popular spot for wealthy Montrealers to build their summer homes. These stately mansions still stand today alongside some newly built luxury real estate. The houses stand on well-manicured lawns with beautiful gardens and mature trees. There are various historical sites here, including Fort Senneville which was constructed in 1671 and is now National Historic Site of Canada. The Morgan Arboretum, an incredible nature reserve, is located here and frequently visited by locals.
Westmount
When you think of wealthy Montreal neighbourhoods, Westmount is typically what comes to mind. It's a well-known area and located close by to the city's downtown area. The region is situated on the south slope of the Mount Royal hill, and the real estate becomes more expensive as the area extends upwards. It was at one point the wealthiest neighbourhood in Canada and a popular community for anglophones of British and Scottish descent. Most of the area is residential, although there are commercial districts on the lower level of the neighbourhood. Greene Avenue boasts high-end boutique shopping and upscale cafes. There are many schools here, including prestigious institutions such as Marianopolis College and The Study.
Hampstead
Hampstead consistently ranks as one of Canada's most affluent neighbourhoods. It's fascinating history, and curb appeal makes it one of Montreal's most desired residential areas. It was founded in 1914 and was designed to be a garden city, which was an urban planning trend in which self-contained communities are surrounded by greenery. Housing lots were mainly built to have room for gardens and shrubbery. The local roads are curved, so traffic slows down, and the landscape remains unique. In addition to beautiful curb appeal, residents are offered a wide range of recreational activities. Hampstead Park now features a public pool, basketball courts, ten tennis courts, beach volleyball, a playground, and hockey rinks in the winter.