GEMS ACCORDING TO ZODIAC SIGNS
| | | | |
| --- | --- | --- | --- |
| Birth Date | Zodiac Signs (rashi) | Planet (Graha) | Gem Stones |
| Mar 22- Apr 20 | Aries (Mesha) | Mars (Mangal) | Red Coral (Moonga) |
| Apr 21 – May 21 | Taurus (Vrish) | Venus (Shukra) | Diamond (Heera) |
| May 22 – Jun 21 | Gemini (Mithun) | Mercury (Budh) | Emerald (Panna) |
| Jun 22 – July 22 | Cancer (Karkataka) | Moon (Chandra) | Pearl (Moti) |
| Jul 23 – Aug 22 | Leo (Simha) | Sun (Ravi) | Ruby (Manik) |
| Aug 23 – Sep 22 | Virgo (Kanya) | Mercury (Budh) | Emerald (Panna) |
| Sep 23 – Oct 23 | Libra (Tula) | Venus (Shukra) | Diamond (Heera) |
| Oct 24 – Nov 21 | Scorpio (Vrischika) | Mars (Mangal) | Red Coral (Moonga) |
| Nov 22 – Dec 21 | Sagittarius (Dhanu) | Jupiter (Brihaspati) | Yellow Sapphire |
| Dec 22 – Jan 20 | Capricorn (Makara) | Saturn (Shani) | Blue Sapphire  |
| Jan 21 – Feb 21 | Aquarius (Kumbh) | Rahu  | Hessonite (Gomedh) |
| Feb 22 – Mar 21 | Pisces (Meena) | Ketu | Cat's Eye  |
It is strongly believed that Gems and precious stones have some mysterious power which will influence health, wealth and prosperity of human beings.  Since time immemorial, gems and precious stones have been linked to zodiac signs to bring luck.  Though there are many gemstones, from the astrological point of view, nine gemstones ruled by nine planets are important.
 It is strongly advised to consult an astrologer or gemologist before wearing any gemstone.
We will describe those nine gemstones and their benefits.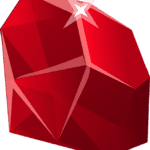 MANIK (RUBY)
Manik or Ruby, normally red in colour, is believed to be the giver of name, fame and power. It can also give the commanding power over the followers. It is also believed that ruby helps to cure peptic ulcer, fever, rheumatism, gout etc. Since it is a hot stone, prolonged use may cause boils, itch and insomnia. Ladies are advised to avoid using Ruby as it can destroy body lustre. Ruby should be used in gold in the ring finger of right hand.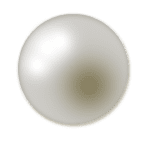 MOTI (PEARL)
Pearl, normally shiny white colour, cold by nature,  is used to stregthen mental faculties, cools down emotions and helps in attaining the balance of mind. It is a common custom brides wearing pearl nose-ring and necklace for the wedding ceremony. This is considered to be ensured for happy and long married life. Pearl is used to remove the evil effects of Moon and it strengthens mind power, helps for a good sleep and cures insomnia.  It also improves the memory power, cures uterine disorders, heart and eye troubles It is also helpful in curing many other diseases like TB, constipation, hysteria, etc.  Pearl is also used by ladies to enhance their beauty and lustre. Pearl is also considered as the fortune giver, inspires love and happy married life. It should be worn on 4th finger on bright nights.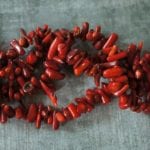 PRAVAL  ( RED CORAL)
 Red Coral, red in colour,  hot by nature, is said that it instills courage and helps in curing blood related diseases. It ensures material happiness, recovers from diseases such as fever, cough, bilious complaints, smallpox, chickenpox, headache, loss of vitality, piles, boils, measles etc. Coral should be worn in silver or copper in the fourth finger of right hand.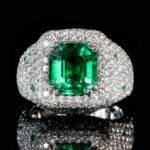 PANNA ( EMERALD)
Emerald, petal green or dark green in colour, hot by nature, improves faculties related to brain such as memory, communication, intuition, intellect and ability to learn. Emerald is also giver of wealth.  It cures fickle-mindedness, loss of memory, stammering, fear from souls and spirits, mellows down the temperament. It is said that newly married couples should not use emerald as it hampers sexual desires. It is useful to cure diarrhea, dysentery, gastritis, peptic ulcer, asthma, insomnia, heart troubles etc. Emerald should be worn in gold in the 4th finger of right hand on Wednesdays.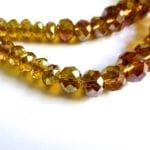 PUSHKRAJ (YELLOW SAPPHIRE or TOPAZ)
Yellow Sapphire, faint yellow in colour, cold by nature, is used to achieve better financial status, gain wealth, health, name and fame. The girl can get married early by wearing an yellow sapphire. It helps in improving vision, gives security, protects from poverty and evades misfortune. Yellow Sapphire cures diarrhea, gastritis, ulcer, rheumatism, jaundice, insomnia, heart troubles, impotency, gout, arthritis, etc. It should be worn in god on 1st finger of right hand on Thursdays.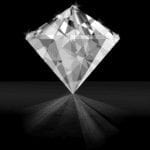 HEERA (DIAMOND)
Diamond, crystal or light blue coloured, hot by nature is considered that the wearer leads a luxurious life. It enhances name, fame and artistic quality of the person. It also removes fearful thoughts. Improves the financial status, blesses the native with all comforts and prosperity and enhances sexual power. Diamond is helpful in curing diseases like diabetes, urinary related diseases, STDs, skin and uterine diseases. Diamond should be worn in gold or platinum on 1st finger of right hand on Fridays.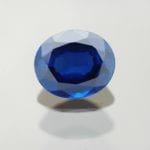 NEELAM (BLUE SAPPHIRE)
Blue Sapphire, normally faint or dark blue in colour, very cold by nature, is considered as the most powerful and mysterious stone. It wards off the evil effects of Saturn. It has the magical power of elevating overall prosperity. Blue Sapphire is so powerful that if it is used cautiously, (some times it may react adversely) it could give every thing, health, wealth, longevity, happiness, name and fame. It can also restore lost wealth and prosperity. It cures fainting, fits, virility, mental disorder, deafness and baldness. It can also improve fertility in women. Best suited for joy, love and happiness. Blue Sapphire should be worn on 2nd finger in gold or Panch dhatu on Saturdays.
Caution: It is advisable to first test Blue Sapphire for a week before final wearing.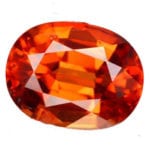 GOMEDH (HESSONITE)
Hessonite, generally reddish-chocolate in colour, cold by nature, is believed to help in achieving speedy fulfillment of desires and success much earlier than expected. It also improved public relation skills and protects from un-foreseen misfortunes. It increases appetite, vitality, confers good health, wealth, happiness and general prosperity. It is supposed to be the best gem to avert stomach ailments, disaster, insanity and evil spirits. Hessonite should be worn on Saturdays in silver on 2nd finger of right hand.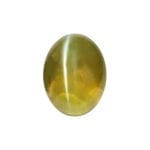 LEHSUNIYA (CAT'S EYE)
Cat's Eye, milky in colour, very hot by nature, is good in protecting from mysterious dangers and diseases. In case it does not suit the wearer, it gives immediate symptoms like uneasiness, restlessness etc. It is supposed to counter evil effects of Ketu and diseases caused by Mars. It may prevent unexpected mishaps of life, cures mania, paralysis etc. It is also a miraculous result-giver to the businessmen. It bestows wealth by means of horse racing, gambling, casinos, stock market and speculations. It also protects from drowning, intoxication and government punishment. Cat's Eye should be worn in gold on 2nd or 3rd finger of right hand.